How to privately earn, exchange, and spend cryptocurrency
Now available: Derrick Broze, Ramiro Romani, and Kenny Palurintano will teach you how to build your own personal "counter-economy" using cryptocurrency, privacy, and real-world strategies.
Whether you're sitting on coins or you've never used crypto before, we will give you a basic understanding of how to buy, sell, and spend cryptocurrency in a private manner. We will also share our real world experience using crypto to purchase plane tickets, bus tickets, hotels, groceries, and receive payments for our services.
GET ACCESS NOW
Comments from the live stream:
FANTASTIC Knowledge Share. Thanks!

Thank you SO MUCH for sharing such important information with all of us!!!

Sending massive gratitude to each of you!! Thank you!!

Thanks again for everything --great program.

Thank you for your wisdom and time to help us.☺️ Important information!

Thank you so much! So informative 😃

Meet Your Guides
With a combined 30 years of crypto experience between them in dealing with solutions, privacy, and people - you'll have all the tools you'll need to build your own personal private crypto economy.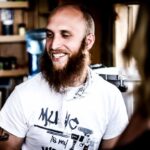 Kenny Palurintano
CRYPTO NOMAD
Kenny Palurintano received his first Bitcoin in 2014, which he promptly spent. 2 years later, after living out of a backpack, without money, for a year - he was re-introduced to crypto through a now-defunct blogging platform that paid in crypto.

Being unbanked before this, crypto opened all sorts of doors for Kenny, and he's been teaching others how to live unbanked & off the books, how to move between crypto & fiat, and the joys of living a life of peaceful non-cooperation with evil.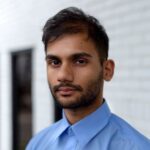 Ramiro Romani
TECHNOLOGIST
Ramiro Romani of Take Back Our Tech and Above Phone has been using cryptocurrency anonymously and peer to peer since he was a teenager.

Since then he's been dedicated to solutions, having designed a crypto-commerce marketplace, and launching Above Phone, a privacy technology company that honors crypto payments since Day 1. Ramiro will teach the privacy tools and practices that complement the true power of cryptocurrency.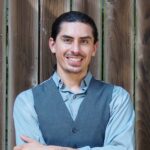 Derrick
Broze
CRYPTO JOURNALIST
Derrick Broze has been using cryptocurrency since 2013 when he received his first Bitcoin transaction for journalism. Since that time he has toured the United States twice promoting the use of Bitcoin, Bitcoin Cash, and Monero.

Derrick's focus is on practical, everyday use of cryptocurrency as an alternative to mainstream government controlled currencies. He believes private cryptos like Monero offer the best opportunity to avoid Central Bank Digital Currencies.